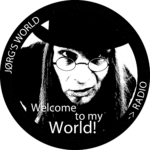 Who the heck is Jørg???
24. September 2021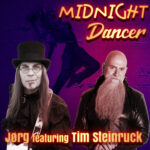 Jørg – Midnight Dancer
21. November 2021
Torn press release / MEDIA RELEASE – 3 November 2021
Latest JØRG album 'Torn' showcases new orchestral depth, masterful guitars & classic hard rock!
'Torn', the fifth album from German guitar virtuoso Jörg Klein (better known simply as JØRG) showcases a musical powerhouse at the peak of his skills, taking listeners on an epic journey through styles ranging from classical and melancholic, to funk and hard rock – sometimes in the same song!
All managed by Jørg
All the songs on the fully-instrumental album 'are written, played, recorded and mastered by JØRG, which is a real testament to his passion for music and to the multifarious skills he has gathered over a music career spanning more than four decades.
Well-known for his popular international radio show, 'JØRG's World', the Ingolstadt-based artist is a music fanatic and gifted guitarist who loves to shred, rock hard and have fun!
Released through the own label
Released through his own label MX-pro Records, 'Torn' showcases JØRG's impressive guitar chops, backed by both hard rock and orchestral elements that serve to support his versatility and a gift for both instrumental melody, complex music arrangement and solid production.
JØRG says he employed the experience gained from mixing and mastering other artists for his label, to achieve high-quality production on the new LP.
"I put all my knowledge into the mix to create a sound that will be perfect on mobile devices, right through to high-quality speaker systems," JØRG explains. "I'm very happy with the production and I'm really proud of the album overall.
"For years I felt like I needed to make songs that would suit a local audience, but during the long lockdown in 2021 I was forced to shift all my activities onto the Internet. It turned out to be quite fortuitous, because I met a bunch of amazing new people and learned how important it is to play the music that's in my head, regardless of whether it was 'right' for a particular audience.
10 days to record the songs
"It took me 10 days to record all the tracks that wanted to be born and it felt like pure freedom! It was an amazing time. I could feel myself growing track by track and it was a time of perfect flow – from my thoughts straight into the speakers – filled with many moments of inspiration, fulfilment, and satisfaction, all reflecting my true, inner sense of music.
"Some might say that the combination rock and classical music is promiscuous, but I'd say it shows that there are no rules and that these genres work well together. In the end, I guess the album demonstrates that I'm truly 'torn' between classical music and rock."
JØRG says the orchestral elements of the album came about when he revisited some orchestral instruments in his Cubase recording platform that he had never explored.
Orchestra instruments library
"Years ago I bought a library of orchestral instruments and never had the chance to use it.," he explains. "With 'Torn' I decided to explore these instruments and it was wonderful to hear some of my song hooks come to life in orchestral form!"
The first single to be lifted from the album is a power-metal track called 'Hail to the Glory', which JØRG describes as "a powerful song, with nice harmonies and strong melodies".
"The song is an uncompromising demonstration of my guitar abilities, aimed squarely at listeners who are into metal and guitar," JØRG says.
While he has considered showcasing the album by live streaming, he has opted to wait until he can hit the road with a full band.
Better to play with a band
"I planned to perform some of the songs from the album through live web streams, but that feels wrong for me," he explains.
"Instead, I've opted to wait until 2022, when things have opened-up more and there are opportunities to collaborate and showcase songs from all of my albums with a full band in venues all over the world."
Also a part of the "Torn press release" should be the following:
JØRG Album Discography
2018 – We Call it Blues (blues rock)
2019 – Angry Road (blues rock)
2019 – Love! (fully self-produced, acoustic-based mainstream rock)
2020 – Aeternom – Fight for the Kingdom (a concept album first written in 2005)
2021 – Torn (instrumental guitar rock)
Torn by JØRG is available now on all streaming platforms.
To find out more, visit jorgsworld.com or click the picture link below
For media enquiries, contact: Jörg Klein, Oberer Taubentalweg 1, 85055, Ingolstadt
Tel: 08 41 / 9 55 81-0 Fax: 08 41 / 9 55 81-23 Email: livemusic@joergausingolstadt.de
Press release written by Byron Smith